1) Tap on the "Account" icon in the top left.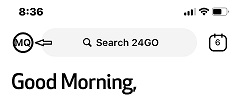 2) Scroll down and tap on "Link 24HF Membership".
3) Enter your Username and Password or tap on "Link with Member Number" to enter your Date of Birth and Member Number, then tap on "Link Account".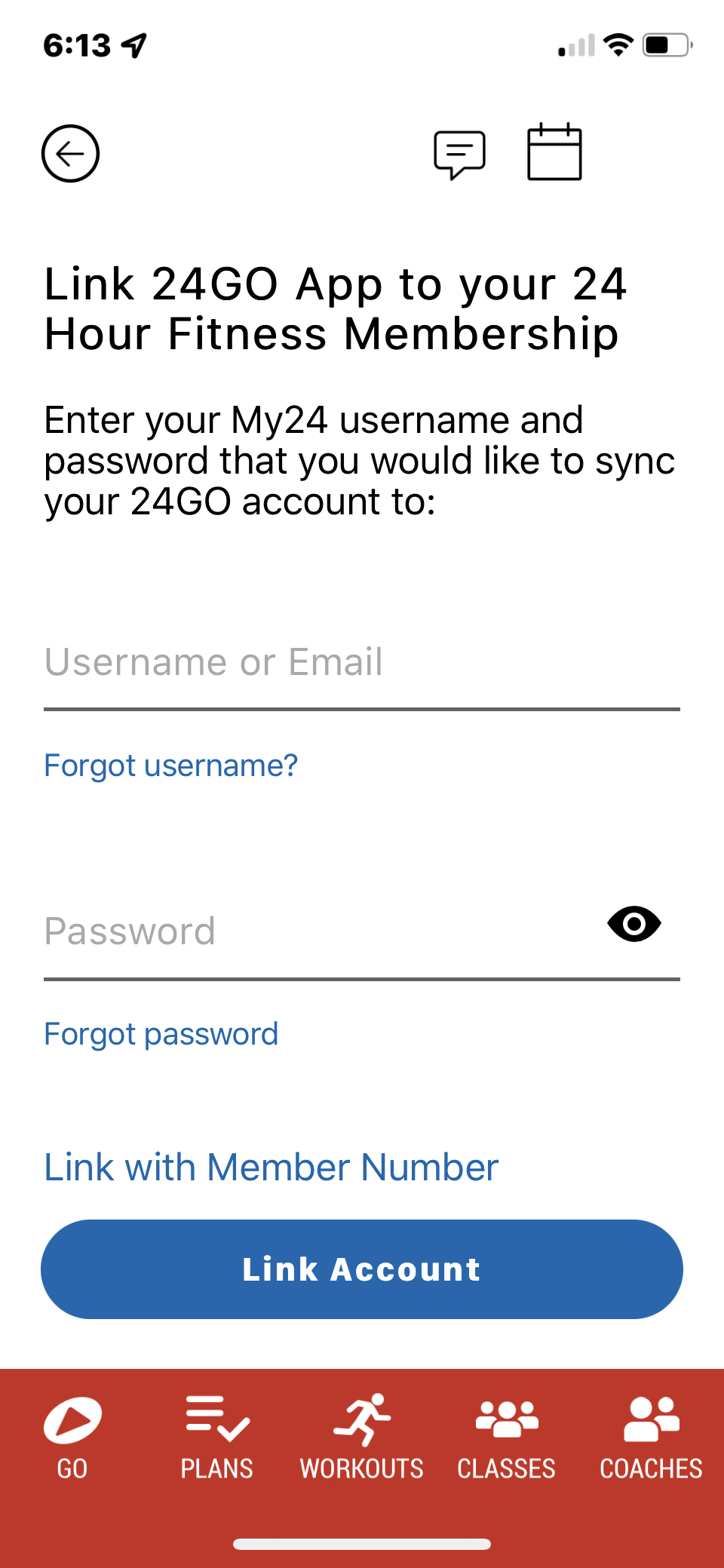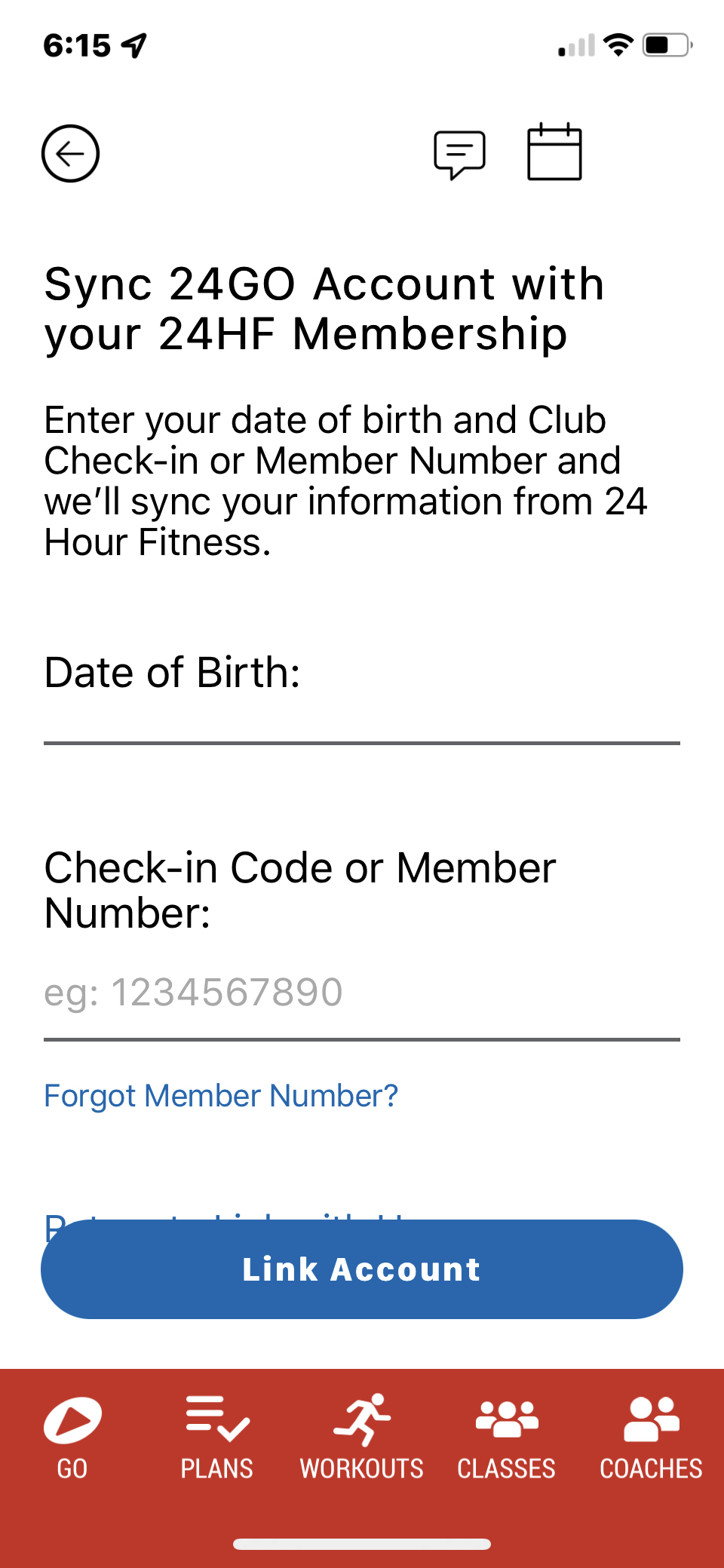 Now, 24GO is synced to your 24 Hour Fitness® account, allowing you to access content and use touch free club check-in.